Have you ever looked at your teacup, and wondered how they managed to print the words and designs this beautifully? Well, they have probably used high-end machinery to create the mugs to perfection, but what if we told you, that you could create almost the same thing with your inkjet printer?!
What materials do you need for making Decals?
As the title suggests, you require a well-performing color inkjet printer for the colors on your design to flourish.
A decal spray coating, also known as decal bonder spray, is necessary for proper settling of the ink after printout. It's recommended by lots of users to go for sprays from Testors or Floquil.
Graphics software is a requirement to help you edit pictures and print them out in high resolutions.
A water-slide inkjet decal paper if available.
If not, you can purchase a transfer base paper from Amazon, and then coat it evenly with an inkjet print medium. After it dries up, the paper will work the same way as an inkjet decal paper.
You require some water to help detach your decals easily, and scissors to cut the designs out from the paper.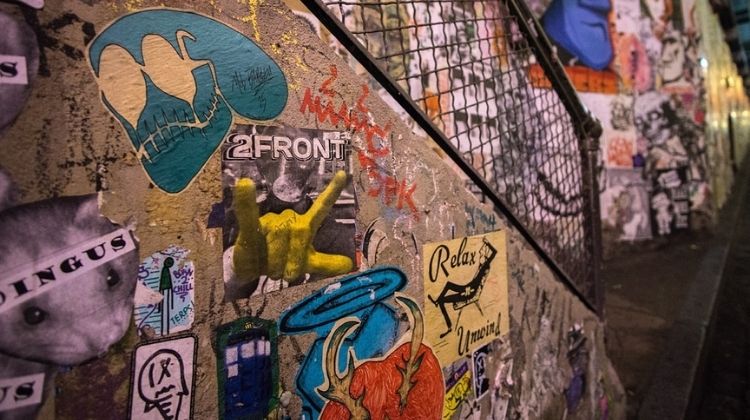 What are the steps in making Decals with Inkjet Printer?
Try to confirm the type of paper you're using and its thickness from the specification sheet your papers come with and enter that on your print settings. It's important to match your print settings with the paper settings, or else, your designs will be smudgy and improperly printed.
Using the graphics software, make the necessary edits and changes to your designs. If your design doesn't take up much space, you can create multiple copies of the same design on the page, which will save you lots of time and money.
After loading the decal paper correctly, print your designs out.
The next step is to spray-coat the printed paper with your Decal Bonder spray. You must make sure the spray covers every part of your designs since this is extremely important for the ink to settle in and not smudge out.
After a minute or so, you should again repeat the same process and apply another layer of decal spray coating all over your designs.
Here comes the complex part. Now, if you have more than one design on your decal paper, you should carefully cut them out with scissors. If you don't, then you're good to go.
On a bowl of water, you can slowly dip your decal design and keep it there for a few seconds. You should gently check if your decal can be separated from the transfer paper it was printed on.
Once you see it's easily sliding off of the paper, take it out of the water bowl.
You must stick the decal before it dries out, as after drying, it loses its adhesive capabilities. Put both the paper and the decal on the surface you want to apply your design to and slowly pull the paper out from beneath the decal.
The decal easily sticks to the surface, and you can apply a layer of your decal bonder spray for assurance.
Do you see how easy that was to make decals with your inkjet printer?! You're only a matter of steps away from personalizing your mugs and guitars without paying a penny!
Conclusion
Decals are widely popular for personalizing capabilities and ease of use. Also known as water-slide decals (since water helps them attain the adhesive characteristics), they can be used on all kinds of surfaces, starting from the metallic surface of automobiles, to plastic bodies, to wooden surfaces of your chair.
While decals made in factories use huge machinery and high-end technology, you can achieve similar feats if you have a good inkjet printer and proper software on your PC to print in the right settings.
Related posts: