Have you ever printed a very beautifully crafted printable you saw online, but it looked quite the opposite after being printed? Yes, we've been there as well. It can be quite annoying and frustrating!
In this modern-day and age, printables make our lives simpler. From schools to parties, they cut down on a lot of our efforts and make it easier for us. That's why, we've decided to end this frustration for good, and have taken it on our hands to find the best printer for printables.
Editor's Recommendation: Top 3 Popular Printer for Printables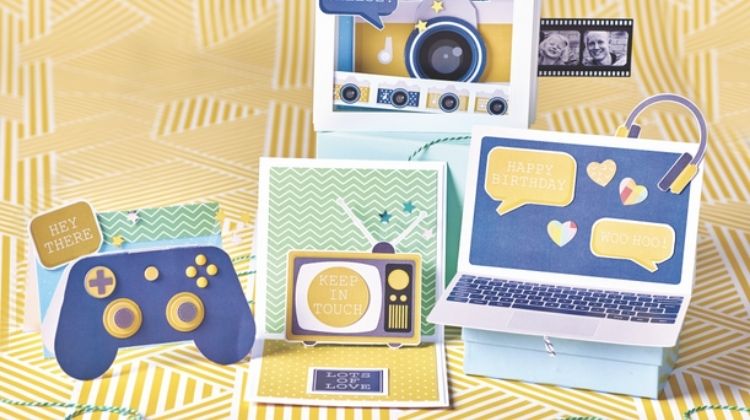 Comparison Chart Of Top Printer for Printables
IMAGE
PRODUCT
DETAILS
PRICE

★ OUR #1 PICK! ★

HP Smart-Tank Plus 651 Wireless Ink-Tank Printer

Maximum Print Volume: 8000 color pages/set
Speed: 11 ppm
ADF: Yes (35 sheets)
Paper sizes: Letter, legal, 8"x10", No.10 Envelopes.

Epson EcoTank ET-2720 Wireless Color Supertank Printer

Maximum Print Volume: 7500 color pages/set
Speed: 10.5 ppm
Maximum Print Resolution: 5760×1440 DPI
Compatibility: Wi-Fi, Wi-Fi Direct.

Canon PIXMA G4210 Wireless MegaTank Printer

Maximum Print Volume: 7000 color pages/set
Maximum Print Resolution: 4800×1200 DPI
ADF: Yes (20 sheets)
Compatibility: Wi-Fi, AirPrint, Mopria, Canon Print App.
FAQ
Where Can I Get Printables Printed?
The way you can get your printables printed is by going to local vendors who provide printing services. There are shops like this which provide professional services. Some names which come up are Staples, Office Max, and Kinkos. Keep in mind that these shops charge you for printing.
You can also go to the local library to print any documents. Libraries tend to have computers and printing machines.
Lastly, if you have a printer at home, or know someone who does, you can simply use that.
What Paper Do You Use For Printables?
Different printables have different requirements. For example, when printing a planner, or printing inserts you would usually use 28-32lbs paper. However, for printing planner stickers, you need to use lighter paper.
No matter which paper you use, make sure that the paper isn't too thin. Thin papers cannot bear too much ink. Additionally, thin papers can tear easily, nor do they allow for the printing of color to any great quality.
Also be careful not to use paper that is too thick. You will very quickly find yourself using more ink than needed.
What Type Of Paper Is Used For Gift Tags?
Firstly, you can use Epson presentation paper. This is quite sturdy, and it's bright for printing nice tags.
The Neenah cardstock paper is another good option, although a bit heavier and comes in a smaller packet.
Best Printer for Printables Reviews
1. HP Smart-Tank Plus 651 Wireless Ink-Tank Printer
If you need to print out a large number of printables for your class in a short time, like preposition worksheets or crosswords, the HP 651 is your go-to printer. It prints at a fast rate of 11 ppm, which is considerably quicker than a lot of other inkjet printers.
Moreover, if your worksheets need to be printed on both sides, you wouldn't have to go through the hassle of manually arranging the sheets and printing them again, as the Automatic Document Feeder (ADF) feature of this HP printer will take care of that itself.
It can take 35 sheets together, and automatically carry out dual-sided printing as well as scanning.
Another notable feature that made us choose this Smart-Tank printer is its use of ink tanks rather than cartridges. While being less expensive than cartridges, the HP ink-tanks can print you as many as 8000 color pages!
You can print hundreds of printables without the worry of running out of ink. Furthermore, the ink tanks are programmed with smart sensor technology that prevents spilling and warns you at low ink levels.
Highlighted Features
Can print 11 pages in a minute!
ADF takes 35 sheets at a time.
Provided ink bottles can print 8000 color pages.
Smart technology ensures ink doesn't run out and eases management.
2. Epson EcoTank ET-2720 Wireless Color Supertank Printer
Like our last HP printer, the Epson EcoTank comes with sets of ink bottles, which are way more efficient than cartridges and perfect for printable printing. The ink sets provided by Epson printers much as 80 single cartridges, and reduce your costs by a huge amount.
With each ink set printing up to 7500 color pages, the ET-2720 printer lets you print endlessly for as long as 2 years!
Programmed with MicroPiezo inkjet technology, the EcoTank printer delivers outputs of incredible quality and a maximum print resolution of 5760×1440 DPI, whereas most printables have resolutions of only 300 DPI. This ensures excellent standards of your printout, with precise details and enhanced gradation.
You can conveniently download and print out gorgeous printables from Pinterest with your phone. This smart Epson printer is compatible with various Wi-Fi standards and prints from all wireless phones and tablets.
You can even print in the absence of the Internet with the Wi-Fi Direct feature of the ET-2720. To make it even better, easy connectivity with Alexa lets you control the printer with voice commands.
Highlighted Features
7500 color pages can be printed by each ink set.
MicroPiezo technology boosts the quality of output, enhances gradation.
Can print at resolutions as high as 5760×1440 DPI.
Easy printing over Wi-Fi and Wi-Fi Direct, as well as Alexa.
3. Canon PIXMA G4210 Wireless MegaTank Printer
Popular for their cameras and photographic equipment, Canon also delivers color prints as good as their photo qualities. High-quality ink tanks containing 4 ink bottles will make your printables look vibrant and rich in color. Special black ink bottles work to make sure texts are crisp and clear.
It's called a MegaTank printer for a reason; the ink sets can print 7000 color pages at ease, without any loss in print quality. Along with printing huge volumes of printables at a go, you'll also get fast service with the ADF feature. You can print on both sides of 30 sheets at a decent rate of 8.8ipm.
You can get your printables in a wide variety of sizes using the G4210 printer. Legal-sized papers, 4"x6" photo sizes, and even large No.10 envelope (US) sizes can be printed comfortably.
Moreover, additional scanning and copying features increase the functionality of this Canon Pixma device. You can print one printable, and make several copies of it with the copier that can save you a lot of ink.
Highlighted Features
Can work as a printer, scanner, copier, and faxing machine.
ADF enables automatic double-sided printing and scanning.
Can print on various sizes of paper.
A decent printing speed of 8.8ipm.
Conclusion
Printables are becoming increasingly popular because of their eye-catching creativity and usefulness in all sectors. But, a well-performing printer is essential to flourish their actual beauty and to make use of your printables optimally.
Understanding the importance of this matter, we've carried out extensive research on hundreds of printers and reliable reviews, to help you choose the top printer for printables.
Related posts: