There's no doubt that printers have come a long way in recent years. Not only are they more affordable, but many of them also offer a variety of features that make printing at home easier than ever. But is it actually cheaper to buy your own printer or go to the copy shop ? Let's take a closer look.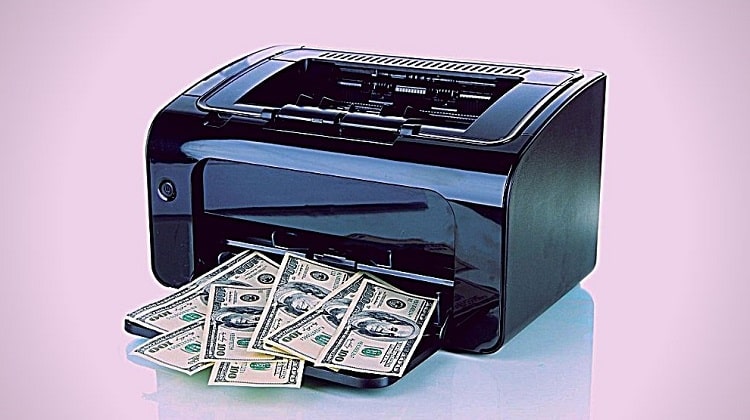 Infrequent Printing (1 To 2 Sheets Per Week Or Less)
It seems wise to either use a friend's printer or go to the copy shop at this level of printing.
You could buy a cheap printer, but if you leave it idle for weeks, we're pretty certain the cartridges will dry up and clog the print head, meaning you'll be forking out for a new cartridge just to get the printer running to print something.
And this could end up being a repeated situation.
So definitely choose the copy shop in this instance.
Infrequent Printing (10 To 20 Sheets Per Week)
If you are printing one or two documents every day, there is clearly no point in investing in a printer that costs thousands, comes with features galore, and can run pages through it for 12 hours a day without any hassle.
But do you need to go to the copy shop?
Even for this level of printing, we think you'd be better off using your own personal printer.
There are entry-level laser and inkjet printers that cost less than $100 because they have a monthly duty cycle on the low side.
If you buy one of these two cartridge inkjets or inexpensive laser printers, the only issue you may face is ink drying up because you leave it sitting idle. Just ensure you allow the printer to maintain itself by keeping it switched on.
Ongoing ink costs may be a factor because the cheaper printers tend to guzzle ink or toner and require regular replacement cartridges.
Therefore, you may want to do a quick calculation of monthly ink cost compared to monthly copy shop costs.
We still think the printer will win that battle because you have to factor in time to get to a copy shop as well. But if you live next door to a copy shop and they have great prices, it could be a close call.
Regular Printing (20 To 200 Sheets Per Week)
The key here is looking at the recommended monthly duty cycle and making sure you get a printer that can handle at least 1000 sheets a month (you never know when a big project may need printing off).
You will probably need a printer above entry-level. However, we would recommend a tank printer if you are doing this level of printing.
While the one-off cost of a tank printer may be high, we think you will save money in the long run.
This money-saving will occur because tank printers don't use cartridges, instead of having ink wells that can be filled, lowering the cost of printing by about 90% in the case of the Epson Eco-Tank.
Best of all, these inks last two years, so if you need to go away for a few weeks, you will come back to a printer that doesn't have dried-up ink that requires replacing.
Frequent, High Load Document Printing
Definitely invest in the right printer if you are printing hundreds, even thousands of pages per month.
The print shop can double your costs in comparison to owning your own printer.
Yes, the one-off cost of a printer with a duty cycle in the thousands can look scary. But in the long run, if you keep your printer well maintained, it will save you so much more money than going to the print shop would.
Photo Printing
This scenario is a difficult one because there are some very high-quality photo printers available, but they are costly. If you enjoy editing and printing your own photos, this can be a great option to consider.
However, we'd recommend going to the print shop or using online photo stores, rather than a cheap photo printer.
Cheap photo printers will take a lot of time to print the photos you want, and they will likely have you tearing your hair out with several problems, such as jams and color bleeding that you might face.
Conclusion
For those printing documents regularly, it makes sense to invest in a printer, so long as you keep it properly maintained.
However, infrequent printing is best done at a copy shop.
With photos, it depends if you have the time to sit and print photos yourself and whether you want to pay for a good photo printer.
Related posts: