Architects do a very complicated job, so anything that makes their life easier is very welcome.
While most of us are happy with a standard A4 printer, architects require something a bit different to meet all their needs.
Today, we are looking at the best A3 printer for architects. An A3 format printer gives an architect the freedom to print the designs on larger-sized papers to present them to their clients.
Additionally, they allow for the handling of different types of media and a range of connectivity options.
Finally, these architect printers will produce the accurate fine lines that let architects sleep easier at night.
List Of Top A3 Printer for Architects
Comparison Table for Top A3 Printer for Architects
Product Name
Main Features
Our Score

Brother MFC-J5330DW


Functions: Print, Scan, Copy, Fax
Printing Resolution: 4800x1200dpi
Speed: 22ppm (black) 20ppm (color)
Monthly Duty Cycle: 30,000 pages

Canon Pixma iX6820


Functions: Print
Printing Resolution: 9600x2400dpi (color), 600x600dpi (black)
Speed: 14.5 ipm (black), 10.4 ipm (color)
Configuration: 5 individual cartridges

HP OfficeJet Pro 7740


Functions: Print, Scan, Copy, Fax
Printing Resolution: 4800x1200dpi
Print Speed: 22ppm (black), 18ppm (color)
Monthly Duty Cycle: 18,000 pages

Epson Expression Photo HD XP-15000


Functions: Print
Printing Resolution: 5760x1440dpi
Print Speed: 9.2ppm (black), 9ppm (color)
Configuration: 6 individual cartridges

Epson WorkForce WF-7720


Functions: Print, Scan, Copy,Fax
Printing Resolution: 4800×2400 dpi
Print Speed: 18ppm (black), 10 ppm (color)
Monthly Duty Cycle: 20,000 pages
Frequently Asked Questions (FAQ)
What printer would an architect use?
An architect needs a printer that will print in wide format for A3 paper and larger. Equally, an architect wants a printer capable of producing fine lines. Any of the printers we've looked at from Brother, Canon, HP, and Epson would not be out of place in an architect's office.
What is A3 printing?
A3 paper is a larger paper of 11.69×16.53 inches. It is a common type of paper size used by architects who need to display their designs.
Standard printers usually print on A4 paper. Therefore, a wide-format printer is required for printing on larger print media.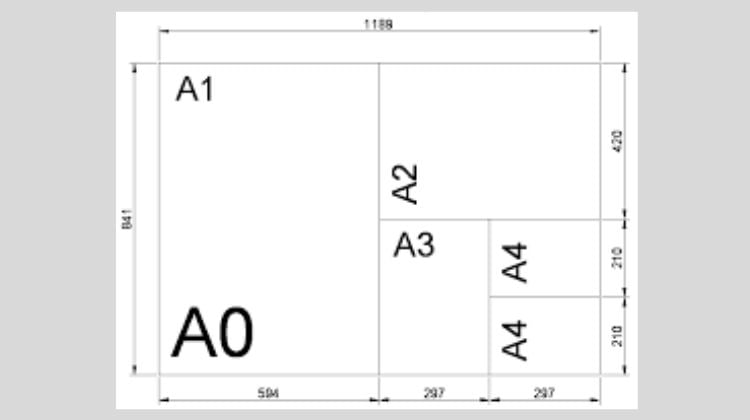 Do A3 printers also print a4?
An A3 printer can print on A4. You just need to make sure you have the correct size paper selected in your printer options when printing.
If you buy a printer with dual input trays, you can load one with A4 paper and the other with A3.
5 Best A3 Printer for Architects Reviews
1. Brother MFC-J5330DW | Best 11×17 Printer For Architects
The Brother MFC-J5330DW is a wonderful A3 printer scanner copier machine. All your printing and general office needs are solved on one machine.
With a monthly duty cycle of 30,000 sheets, this A3 size printer has little chance of breaking down or becoming prone to paper jams.
The 4800×1200 dpi resolution is more than enough to ensure that you get detailed prints with clear lines and crisp text. Just make sure you have the printer on the optimum settings when you want to print your final work.
Your work or home office will greatly improve workflow thanks to printing speeds – 22 pages per minute in black and 20 pages per minute in color.
Finally, you don't even need your own Wi-Fi connection set up as this A3 inkjet printer runs with Wi-Fi Direct.
Highlighted features
Maximum print size of 11×17 inches (borderless)
Automatic Document Feeder of 50 sheets saves you time
2.7 touchscreen lets you easily navigate the printer options
Fantastic print speeds, including 20 pages per minute in color
2. Canon Pixma iX6820 | Best Printer For Architects
Canon is always a brand that needs consideration when looking for A3 printer scanners.
You are getting an inkjet printer with a color resolution of 9600×2400 dpi at a very affordable price. Not only that, this is a printer that offers a much wider format print than most others at a similar price. 13×19 inch borderless printing is a great extra you are receiving here.
This printer is especially good if you are looking to print glossy paper. The inclusion of a pigment black cartridge is testament to that idea, as this cartridge will ensure much deeper blacks.
In a profession that relies upon accuracy of detail, a reliably accurate architectural printer is required. Ink droplet size is, therefore, of great importance. This printer lets you choose to print with a droplet size of 1, 2, or 5 picoliters.
The smaller droplet size can be used for your final presentation prints and a larger size for printing rough work.
Highlighted features
High resolution, wide format printer great for architects
Incredible line accuracy with ink droplet sizes as little as 1 picoliter
Comes with a range of Canon extras, including My Image Garden
Print to a maximum 13×19 inch print media
3. HP OfficeJet Pro 7740 | Best 11×17 Inkjet Printer For Architects
HP is a brand known worldwide, and for a good reason. This printer for architectural drawings is something of a dream with the number of features it possesses. It differentiated itself from the competition.
This printer features a duplex printing option for a start, which is always useful for those who require many double-sided printouts.
Additionally, this 4800x1200dpi resolution color inkjet printer boasts two input trays. That means you don't waste time swapping out your A3 and A4 paper as you need them. Both paper sizes can be loaded at the same time.
Connectivity is another area that HP has thought about. Sometimes it's just simpler to plug in a USB and print rather than connect to and log into devices.
However, should you be an avid fan of using Apple products, you can connect your Mac, iPad, or whatever else you own through using Apple AirPrint.
Highlighted features
All-in-one printer color inkjet printer that includes duplex printing
Borderless printing up to an impressive 11×17 inches
Includes two input trays of 250 sheets so you can easily alternate print media
Connect your USB directly to print your work
Energy-efficient printer with ENERGY STAR certification
4. Epson Expression Photo HD XP-15000 | Best A3 Printer
Epson creates A3 paper size printers that any architect would love to use as they go about their daily work.
Boasting the largest printing area of the printers we are reviewing, you can use print media up to 13×44 inches by using the rear input tray. This means you can keep your A4 or letter-sized print media in the front input tray.
A 1.5 picoliter ink droplet size is not the smallest size we have found but will still be extremely effective in ensuring accurate, thin lines on your work. A standard printer is likely to have more than double the size ink droplet.
Connectivity options are available in abundance with this printer set up for iOS device users through Apple AirPrint and Android devices and associated apps.
Don't forget, Epson always has a range of their own connection solutions and helpful apps that you will undoubtedly benefit from.
Highlighted features
Huge maximum printable area of 13×44 inches including 13×19 inches borderless
High degree of printing accuracy from 1.5 picoliter ink droplets
Larger 6-individual cartridge set up for superior color printing
Front feed and rear feed output trays let you use varied print media
5. Epson WorkForce WF-7720 | Best 13×19 Printer For Architects
Another printer from Epson now, as we come to the end of our reviews. The last Epson printer we looked at was from the higher end of the market, while this model is for those who require something more basic.
While still a color inkjet printer, you'll be getting a 4-individual cartridge configuration. This is beneficial to people who want to reduce the amount they are spending on color cartridges.
A benefit you do find, even on this entry-level printer, is the extra input tray. With tray one and tray two allowing you to load up 250 sheets of A3 and A4 paper simultaneously, the third tray is there for individual sheets of specialist print media to be used.
Finally, with a 20,000-page monthly duty cycle, don't mislead yourself into thinking that more basic features mean a less robust printer. This printer is still built to last.
Highlighted features
Three input trays, with tray 3 for 13×47.2 inch print media
4.3-inch touch screen gives you easy access to your printer settings
Duplex printing saves you both time and paper in the long term
Heavy use printer with 20,000-page monthly duty cycle
Conclusion
We've been looking at the best A3 printer for architects, and we've found a great bunch that does exactly what every architect needs.
Coming from Brother, Canon, HP, and Epson, these printers offer you wide format printing, and each has at least one extra feature that makes each printer stand out individually.
Now you need to consider the following: Do you want a printer with a high resolution? Or perhaps you want one that can pump out thousands of pages a day? What is the ink droplet size that will work best for you?
Whichever printer you go for, you are sure to find quality.