Custom design pencils are an individualized, unique gift that can be styled in so many different ways to meet your crafting desires. While engraved names or writing are fancy, printing on pencils can be equally thoughtful and delightful. What's better, you can hand out your very own custom-made pencils as party gifts or give your colleagues unique pencils with names printed on them as a token of team spirit at any time.
You can customize your own pencils at home as easily with the help of a printer and some clear tape.
How To Print On Pencil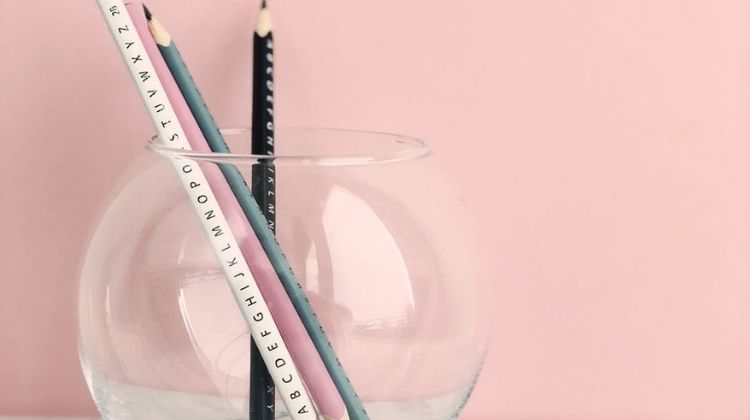 Personalize Your Own Pencils at home.
We will provide you with an easy guide on how to personalize pencils for any occasion.
For a relatively simple personalized pencil, you will need the following supplies.
An inkjet printer
Paper
Your preferred design or message
Pencils for printing on
Clear tape
Here is a step-by-step guide for a DIY printed pencil.
Create brilliant designs for your pencil. To create your own pencil, you will need to choose what you want to write on the pencil. For pencils with names on them or positive messages, you will need to properly orient and space the print so you can easily cut and transfer them on the pencil.
Pick your theme and customize your fonts to your liking. Be sure to go for fonts that are clearer and easy to read. Remember to pick font colors that would look vibrant on your pencils. Go for contrasting colors to make the printing pop up.
Type your messages. Now that you have decided what you want to write on your pencils, type each message or name with enough space to keep them apart. You can create two columns on an A4 size paper if your messages aren't very long. Also, putting space equal to seven to eight lines between every message, depending on your tape, should work best with your pencils.
Roll the prints out! You are ready to get your prints out. Simply hit the print button and wait for the paper to be printed. Be prepared with your clear tape, so you can immediately cover the messages with it before the ink dries.
You can use washi tape as well. Just keep in mind not to wait too long after the print comes out, or else the ink will dry off. Hold the tape on the prints for a few seconds and then lift them off. Your message should neatly come on the tape. If not, print again.
Transfer the print to the pencil. You are almost there! To create your own pencil, take the tape designs and press them onto the pencil to transfer the message. Smooth out the tape so that your designs look flawless.
You can order customized designs on a handful of websites for a more professional look, but it will surely cost more than printing at home.
You can also use a heat transfer pencil. You may ask, "what is a transfer pencil." A transfer pencil allows you to draw on paper and transfer the drawing on other surfaces with heat. You can write over your prints with the heat transfer pencil and then carefully place the writing on the pencil. Be sure to write on the flip side of your printed page. You can quickly transfer the writing from the paper to the pencil surface with the help of heat. Either run an iron or a hairdryer on the highest heat setting for a few seconds. The writing should set on the pencil.
Viola! You have made personalized pencils that would make marvelous gifts.
Related posts: