Amazon lets you print a receipt from their "Your Orders" section on their website. Log onto your computer, open a browser and use the following steps.
How To Print An Amazon Receipt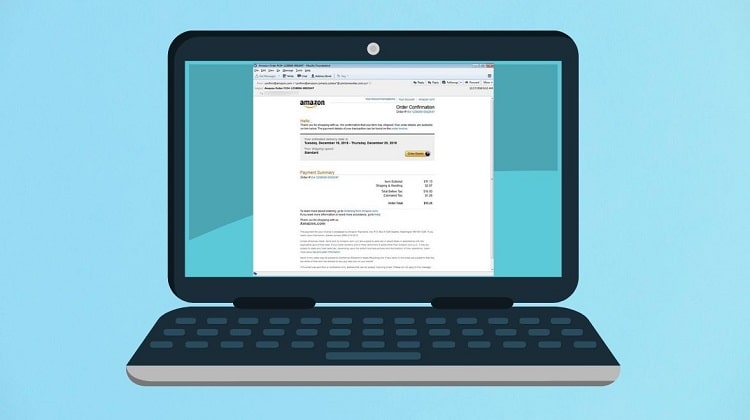 Go to the "Amazon.com" website.
To print a receipt, you must have an Amazon account. Log in to your account using your given email address and password.
Once logged in, go to the homepage.
You will find the "Returns & Orders" tab in the right-hand top corner of the homepage. Click on it.
Once clicked, you will be taken to the summary page of all the orders you have ever made.
Choose the item for which you wish to print a receipt.
You will see a grey header for your item. On the right side of the grey header, you will find "Invoice". Clicking on it will take you to the receipt page forthat item.
At the top of the page, you will find "Print This Page For Your Records".
Click on this, and the item's receipt will be printed from your printer.
Note: The same process can be used with a Smartphone and the Amazon App.
Related posts: