Digital scrapbooking is a great activity that allows you to create incredible layouts to store your memories in a way that is fun and unique.
There are many programs available to help you edit images and create scrapbook pages using your home computer. With this type of program, you can design one-of-a-kind scrapbook pages and place images onto them exactly how you want before printing your page. That means scrapbook pages without any hassle sticking things with glue.
This article will give you some ideas on how to make the most of your scrapbooking.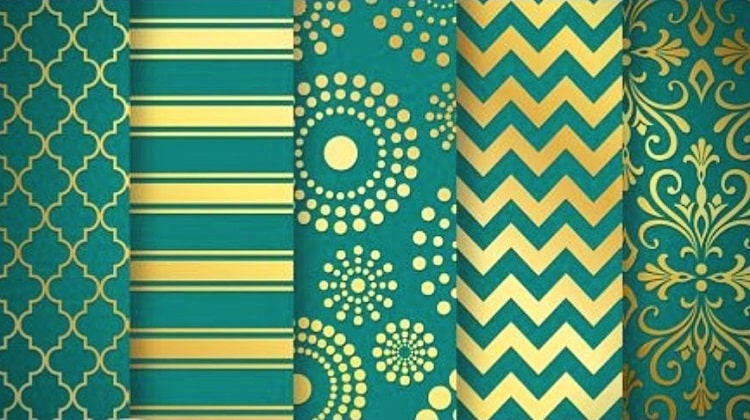 A. Some Important Terms
Before we get started, there are some important terms related to digital scrapbooking that you need to know about.
1. Full Bleed
When you hear about bleed in printing, this refers to how far an image extends over the designated printing size.
So, for example, to avoid white edges on your page, a document being printed on 8.5×11 inch paper may have an extra 3mm bleed. That means the image being printed is 3mm larger on every edge than the print media.
In scrapbooking, most prints are 'full bleed'. This means edge-to-edge printing or 'borderless' printing around the whole print.
2. Template
In scrapbooking, you can start a design from scratch, or you can use a template.
A template has some preset design that you can insert your images into. Using a template may be necessary for those less adept at using image editing software.
3. DPI
DPI stands for dots per inch.
Therefore, a page printing at 600dpi has 600 dots for every printed inch.
For scrapbooking, it is recommended that 300dpi is used.
4. JPEG
The JPEG is the coming method for saving digital images. This is the best file format to use when saving your digital scrapbook pages.
B. Choosing Your Paper
Many types of paper are available for scrapbooking, but which one you use will come down to factors such as the type of printer you own, your budget, and how you want your scrapbook pages to look. Here we've created a little guide to some of the best paper you can find and why you should consider them.
1. Canon 12×12 Photo Paper
Canon 12×12 Photo Paper is great to use whether a newbie to scrapbooking or an expert. If using it, make sure that you have an inkjet printer that can handle this size of print media.It is also the best paper to use if you own a Canon printer.
2. Epson Presentation Matte Paper
If you don't have a 12×12 printer for creating scrapbook pages, consider this Epson paper which comes standard A4 size and is a lighter alternative to using Canon photo paper.
This paper is especially good if you are printing using an entry-level printer not designed for craft printing.
3. Hp Premium Plus Photo Paper Soft Gloss
For small scrapbooks of the normal photo size, try using this HP photo paper. It is quick-drying and smudge-resistant.
4. Accent Opaque 120lb Cardstock
Finally, this is an excellent card option for anyone who wants to print a sturdier page. You can cut this card down to make 5×5 inch pages or 7×7 inch pages.
If you really want to make the most of your scrapbooking, we recommend getting the right printer so you can use the 12×12 paper.
C. Printer Settings
When printing for a scrapbook, make sure to adjust the following settings.
1. Borderless Printing
Remember, your scrapbook is a full bleed print. Therefore, you need to have the borderless print option set.
Not all printers have equal borderless printing capability. So, before buying 12×12 paper, check if your printer can do a borderless print of that size and any guide on how to print on 12×12 paper.
2. Best Photo
To get your pages looking their best, you need to print with the highest quality. Therefore, you need to change the setting to 'Best Photo'. This will make sure everything comes out with stunning detail.
3. Paper Type
Always check that the paper type you are using is the one checked in the paper settings. A printer will determine things like how much ink to use depending on the type of paper you have told it is in the input tray.
This is especially important if using cardstock which can see colors bleed if the wrong setting is used.
4. Ink Type
Generic, third-party ink may be cheaper, but for optimum printing, you should buy the manufacturer's ink suitable for your printer.
Companies such as Canon, Epson, and Brother are very careful about their printer designs, and therefore their inks have been created specifically to work best with their printers.
If you want to experience the full-color range in your work, Canon inks for Canon printers, Epson inks for Epson printers, and so on.
Final Word
This has been a brief guide showing giving you some tips on how to get the best scrapbook pages. If you need any help using editing software, please check some of the many YouTube tutorials that are available.
Related posts: