It used to be the case that you'd use a data cable to transfer files for printing from an Android phone onto a computer. Only then would you be able to them.
However, going through that whole process is no longer needed if you have the right type of Android phone. Android 4 and higher phones have a USB host, which means you can hook the phone up to a printer and print directly.
This article will show you how to do that.
How to Print From Android Phone Using USB Cable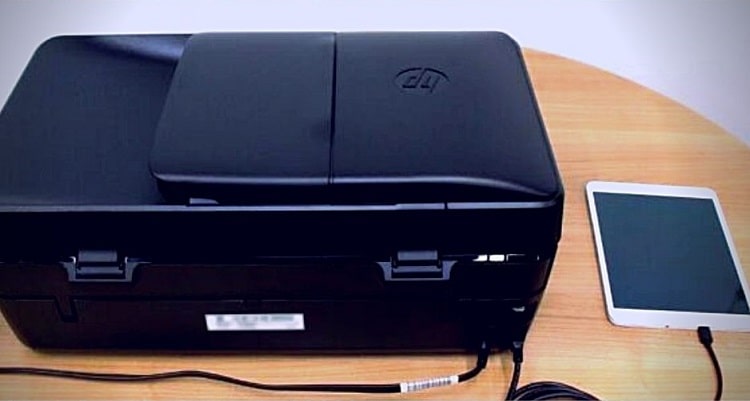 STEP 1: GO TO THE PLAYSTORE
You're going to need to download a printing app for your Android before we can get printing. But which one?
There are actually many apps you can use. HP, Epson, Canon, and other printer manufacturers have their own apps. There are also apps such as Google Cloud Print which are really useful.
If you want a very good free printing app, then consider StarPrint. The StarPrint App is compatible with the majority of known printer brands.
STEP 2: DOWNLOAD APP
Download the desired App and go through the installation on your Android Phone.
STEP 3: CONNECT THE USB
Take your USB cable and connect the appropriate end to the USB OTG port on your Android phone. Once that is done, take the opposite end of the USB cable and connect it to your printer.
Check that each end of the cable has been plugged in securely. If this is the case, your device and printer should be showing a connection.
STEP 4: START THE PRINTING APP
Open the printing app that you downloaded in Step 1. Once this is done, select the item you intend to print.
STEP 5: PRINTING OPTIONS
Adjust the printing options. Depending on the App being used, you should be able to all the print options changes you would if printing from a PC. This includes changing page margins and the number of copies you wish to print.
STEP 6: PRINT PREVIEW
Check everything is as you want it to be by using the print preview option.
STEP 7: SELECT YOUR PRINTER
As we are printing from USB, you will need to select 'USB Printers'. After clicking this, find the printer model you are using from your Android phone.
STEP 8: PRINT
If everything is ok with your setup, hit the print button, and get your print.
TOP TIP: BACK EVERYTHING UP
Problems with technology occur all the time, but many problems occur when trying something new.
As this is your first time printing from Android via USB, use a cloud system to back the contents of your phone up before starting the process.
Doing this ensures nothing gets lost if something does, unfortunately, go wrong.
Related posts: