Comic book fans have managed to make the world of comic books flourish, leading to the growth of major companies like Marvel and DC which now earn billions. A lot of renowned TV shows you watch are also based on comics; some common examples include Riverdale, Walking Dead, The Umbrella Academy, Locke and Key, The Chilling Adventures of Sabrina, etc. Thus, if you are a comic book artist, you should consider printing your work in the hopes of making some amazing sales that will greatly benefit you. But you don't know how to print a comic book?
We are here to teach you how so that you can finally put your work out there in the world!
The Process of Printing a Comic Book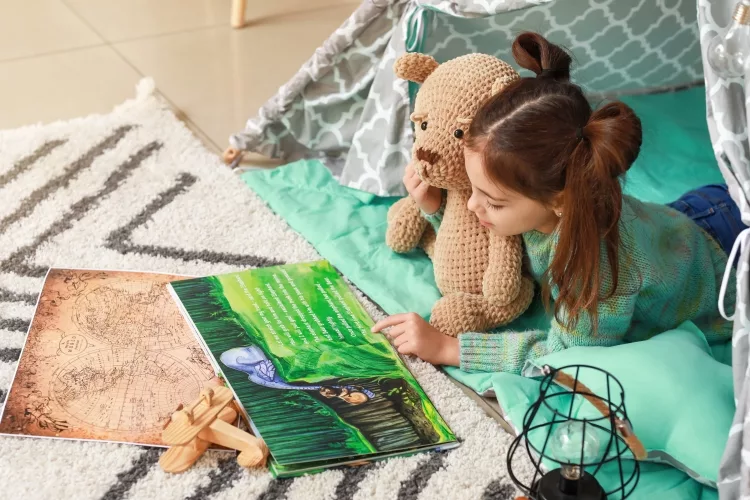 While printing a comic book there are several factors that you need to keep into consideration to be able to achieve the best result. We will point them out to make your job easier!
Production
Before starting the process, one needs to decide on how many copies they want to produce. Artists can mass produce at once or choose to produce a small number of copies to make sure all copies are sold. Both ways have their pros and cons; when producing many at once, authors can supply them at book stores or sell them at events without having to worry about running out of products whereas producing only a few copies lets them get the audience's review and print based on their demands, wasting less of their money.
Size
You probably already know that the sizes of comic books vary with a maximum size of 9 inches x 12 inches and the minimum size being 5.5 inches x 7.75 inches. Which size you use is dependent on your choice but make sure your printer model supports that size to ensure a smooth ride. The size makes major contributions to the comic book's style so do choose it wisely!
Binding
Another contributing factor to the comic book's style is its binding. You have the option of gluing and stapling. Gluing produces the perfect outer appearance although it increases the expense whereas stapling creates a slightly less professional look but comes at a smaller cost. What type of binding you choose also depends on the number of pages your comic book has. Gluing allows a large number of pages while stapling allows a maximum of 64 pages per book.
Color Options
You can choose to either make black and white or colorful prints. Although colors add a fun touch, black and white printed comics are widely sold out too. The color option you select would also affect the cost per page while printing, so choose whichever suits your financial conditions better.
Paper Type
When printing a comic book, paper types for the cover and the inner content need to be determined. Before directly printing, you need to experiment a little to see which type suits your taste the most. For the inner pages, most tend to use off-set paper which allows easy and nice prints but you can also choose to use glossy or matter pages.
When it comes to covers, you have to choose between a colorful matte or glossy cover. Try making a sample of both and see which will better grab your reader's attention.
Remember to keep the weight and thickness of your book in mind before while selecting paper.
Illustration
Remember to adjust your illustrations and writing so that they are not congested and perfectly fit your pages. You can make illustrations digitally or by hand, in which case you need to scan and convert them into a digital file later on. Digitally doing it saves your time as you can easily fit it onto pages.
Coloring Process
It is best to choose the modern-day method of coloring digitally using a graphics tablet which allows you to use colors that are either the primary colors or of similar shade; these colors are usually assigned a code.
You can also choose the Ben-Day dots method which uses tiny spots to color up images.
Printer
When selecting a printer for printing your comic books, there are certain features that you need to pay special attention to. A printer that allows auto duplex printing helps in saving time by printing on both sides of the paper at once; this saves time as you do not need to separately place the paper back into the tray to have the other side printed.
A printer that allows prints of vibrant color at a fast pace is immediately the best choice for you. You also need to make sure that the ink your printer uses does not bleed through the page.
One last time, examine all the pages to see if they are ready to be printed, i.e., all illustrations need to be perfectly visible and all the writings should be easy to read. Go over all the print settings to make sure your paper size, type, and quality are set properly. You can now press on the print button and get a hard copy of your comic book!
If you are mass printing, print one copy of all pages first to check that they meet your expectations. If everything seems up to the mark, you can go ahead and print the required copies.
What Paper Is Used To Print Comic Books?
60#, 70#, and 80# matte papers are the papers most commonly used for printing the contents of a comic book. Both colored and black and white prints can be made on #70 matte paper which offers durability that makes it resistant form quick tears. If you are willing to spend more money, then you can choose to use the #80 matte paper which offers better tear resistance.
For the cover, you can use 80# matte cardstock, UV coated 12 pt stock or 80# matte sketch covers. UV coating prevents the colors of the cover from fading, allowing it to be resistant to time.
We know that you want to produce an amazing quality book that will satisfy the demands of your audience, so we hope that going through our article carefully will help you make some wise decisions!
Related posts: