Printing on black cardstock or printing on black paper can be a little difficult, especially if you are doing it for the first time.
You could face issues with the type of ink being used, or your printer may not be suitable for printing on cardstock.
Choosing the right color to match the black cardstock also requires a keen eye; otherwise, you could end up with a color that doesn't show well on the shade of black you've printed on.
In this article, we've chosen to look at printing in white and printing in metallic colors.
How To Print On Black Cardstock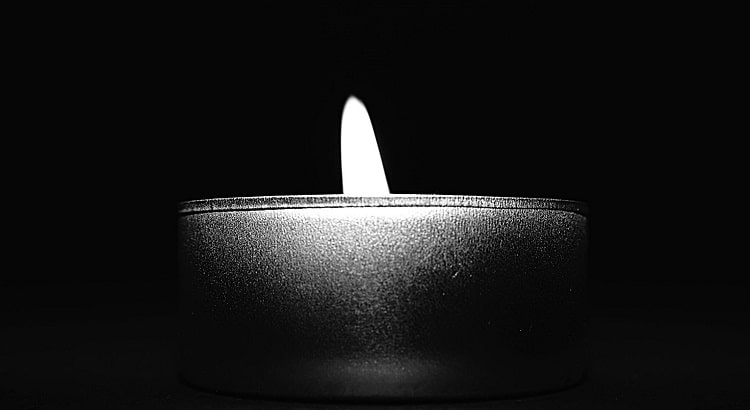 A. USING WHITE INK
For this method, we are using an inkjet printer.
STEP 1
Open your printer and take out the existing black cartridge.
STEP 2
Replace the black cartridge with a cartridge filled with white ink. This white ink cartridge can be one you purchased new or can be an old cartridge that you have had filled with white ink.
REMEMBER: After installing this cartridge, the printer may not recognize this as having white ink. Therefore, to use it, you will be using all the settings you would for black ink.
STEP 3
Remove any print media from the printer and insert your black paper or black cardstock. Remember, if using cardstock, this is thicker than normal paper. Please check that your printer can handle the paper thickness.
HINT: Your printer may have a separate print tray designed for cardstock. Check your printer specs.
STEP 4
Go to the program you will be printing from (e.g., MS WORD, Paint, etc.) Load the file you will print.
STEP 5
To print, click File>Print.
If needed, change the print media size in the print settings before printing.
Once you hit the print button, you will see white ink being used to print on the black cardstock.
B. USING METALLIC INK
Unlike white paper and white cardstock, you don't have a full range of colors available to print with when it comes to black print media.
However, one really cool option available to you is using metallic inks.
STEP 1
Remove the black ink cartridge from your printer.
STEP 2
Replace the black ink cartridge with a metallic ink cartridge. You can most commonly find these in gold, silver, and chrome.
Ensure you purchase an ink cartridge suitable for your printer.
STEP 3
Change the printer settings. Do this by going to 'Printer Preferences'. Locate 'Print Quality' and change this to 'Best'. Next, change the print media/type of paper to 'Card stock'.
If required, adjust the size settings for the card stock.
STEP 4
Remove any other print media from the printer. Insert the cardstock using the appropriate printer tray.
As you push the cardstock into the printer, wait until the cardstock hits the inside. This will ensure the printer pulls the cardstock through once you hit print.
STEP 5
Open the file you are going to print, making any final adjustments. Remember, everything in this file will be printed using metallic ink.
STEP 6
Select 'Print Preview'. Make any final settings adjustments, and click 'Print'. The printer will now print metallic ink on your black cardstock.
CONCLUSION
Printing on black cardstock requires you to have the correct ink and have the cartridge in the spot where your black ink cartridge would usually be.
Now you know, you'll be able to get text and images onto black cardstock.
Related posts: