Making your own postcards is a fun way and unique way to express your feelings for your loved ones. They add a personal touch to the otherwise general monotonous themes of store-purchased postcards. Plus, not only does it enhance and showcase your creativity, but it's fairly cheaper too!
Creating your postcard isn't as hard as most people think it ought to be. The only thing you would need is a Smartphone - or preferably a computer - and obviously, a printer. Most printers - even those belonging to the HP spectrum - function in similar ways. You have to connect it to your device; open the file you wish to print and click on the necessary print commands.
However, one of the first things one would need to get started is a good platform with useful tools that can be used to bring your ideas into reality. Lucky for you, that's something that isn't difficult to come by these days.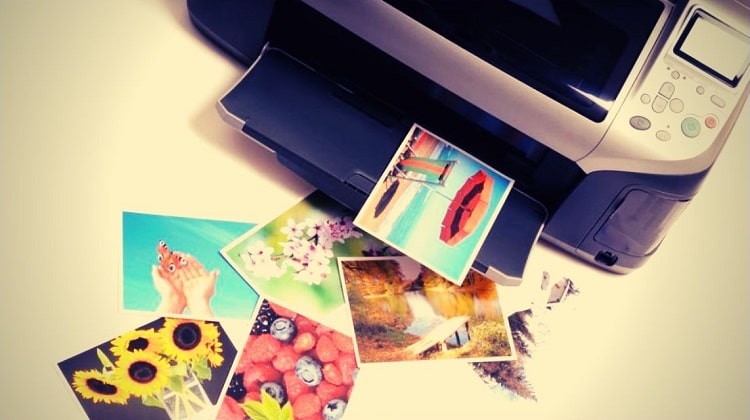 Word
Starting with one of the basics that almost everybody has in their arsenal these days: MS Word. The first thing you would have to do is create a document. However, instead of just adding images and personalizing your postcard from the get-go, you have to go to the "layout" option.
Once you've clicked on that, select "size" and see whether you have a postcard preset available. If not, you can resize your document with the 4×6 inches measurement which is the size of your average postcard.
After getting the size out of the way, click the "insert" tab. If you have already downloaded images on your device, you will be able to present them on your document. You can also add shapes and icons and write a customized text within them if you please.
Don't forget to style your fonts according to your taste and preference. You can also change the color of the page itself on the "design" tab available; the "page color" option can be found at the far right.
Make sure to save the document every time you make new additions to your card; lest an accident occurs and all your hard work goes down the drain. Once everything looks exactly how you want it to be, place your blank postcard paper within the printer and begin the process.
PowerPoint
The steps required to make a postcard on PowerPoint don't differ all that much from Word, save for a few alterations. It also has premade themes that you could select if they fit the occasion of your postcard.
Just like in word, you have to arrange the size of your document. To do this, you would need to click the "design" tab and select "slide size" at the far right. As you have the intent of printing a postcard, you have to type down the 6x4inches dimensions (or the other way around if you're printing it in portrait).
You will be able to add images, shapes, select and style fonts accordingly, etc. Once you have reached your final draft and you've decided that you want to print it out, select "file" and you shall see the "print" tab below too.
Make sure that you don't select the "Scale to fit" option and you do select the "high quality." Also, see to it that you click on "printer properties", change "paper size" to 4×6 (which is 10×15 in centimeters) and ensure that the card will be printed in landscape.
Publisher
This is another extension of Microsoft that makes printing easier for everybody. As this platform mainly focuses on designs and page layouts, it is a rather convenient alternative. Here, you have the choice to print using the manufacturer's template or any other of your choice.
While you're on Publisher, there will be a "search online" box available for you to type down your preferred format. Type down "postcard" and choose from the many templates that pop up on your screen.
After choosing your template, you have the liberty of adding anything you want to enhance the overall look of your postcard. From thereon, the only thing left for you to do is to print!
Canva
There are numerous presets on Canva for you to choose from. Once you launch the application on your device, all you have to do is type "postcards" and dozens of unique templates will be sure to pop up.
You can further customize your selected choice by adding your personal touch by making adjustments in the color schemes, fonts, etc. You may even use the drag-and-drop tool to place your chosen images wherever looks best.
Additionally, in Canva you have the choice to print your postcard through their means called Canva Print. However, if you wish to take matters into your own hands, then you can save the postcard as either a JPG, PNG, or PDF file and print it at home.
Photoshop
Photoshop is a tad bit trickier to use in comparison to the other platforms so far. That being said, it isn't necessarily harder. There are just a few additional steps to include while creating your postcard at home.
Before you get started, you have to change the dimensions of your file to the standard postcard size (4x6inches) and change the resolution to 300 pixels per inch.
If you want a 2-sided postcard, select "layer" and open "art-board from layers" and label it as "front". Click on "layer" again and select "new art-board" and name it "back". In doing so, you shall be presented with two different art boards on your screen.
You can add images, texts, icons on the front of the postcard and style the back of the poster correspondingly. For the back, you can use the pencil tool available to create the text lines as well as the slot for the stamp.
Things To Keep In Mind
Regardless of what software or platform you end up using, there are a handful of things you need to know when it comes to making your postcard at home. For instance, suppose you have a document that's in PDF format, what would you do then?
Easy! A lot of people are under the impression that there are specific rules that you need to follow when it comes to this format but it's essentially the same thing. If the document is downloaded on your device, you just need to open the document and click on the print logo (or hit ctrl+P) and arrange how many copies you want to be printed.
Also, if you started with the intent to print a one-sided postcard and you find yourself swapping it for a two-sided one at the last minute, remember to comb through the "print" settings and choose the "print on both sides" option before finalizing anything.
Making your postcard from scratch is considerably more time-consuming than just buying one from your local go-to store, however, the pros outweigh the cons! It costs next to nothing and it is also a delightful use of one's time. Not to mention that it would certainly melt the hearts of your beloved friends and family.
Related posts: