If you are a melomaniac, or in simple terms, a music fanatic, you would know the value of an album cover. Album covers convey a lot more than just the theme of a music album. Music fanatics often look for ways to cover their bedroom wall with album cover prints to show love or they might even print it for their official CD or a remake of the original artwork.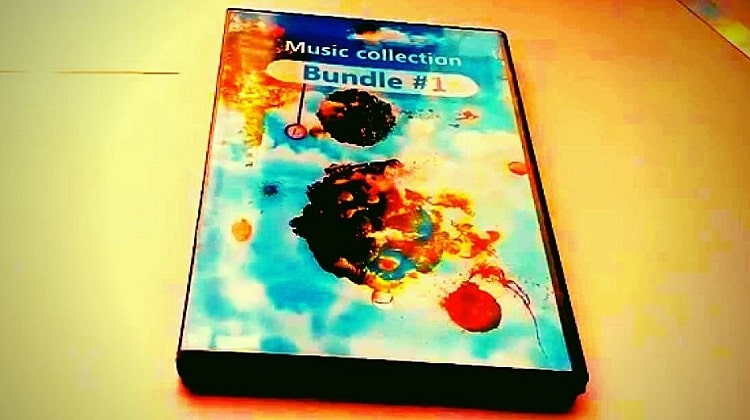 How to Print Album Covers
Whether you are an amateur singer or someone who simply has an obsession with album covers, you are here to know how to print an album cover. Let's learn-
To print an album cover you can follow one of the following two ways:
Method 1: iTunes
Downloading music albums from iMusic would provide you with the original album cover and printing it from there is just another walk to the park.
Step 1
Select the album cover you want to print. If you don't have it on iTunes, consider Method 2. Alternatively, you can purchase the album from iMusic which should come with the album artwork. If it doesn't you can easily import artwork from your PC.
Step 2
Open your iTunes application from your MAC or Windows Operating system and double click on the desired album.
Step 3
On the top left of your iTunes interface, click on the File menu to select the print option.
Step 4
You would see three options to choose from, you can try previewing each one by selecting them but for an album cover, you would want to choose the "CD Jewel Case Insert option". Choose your desired theme from the drop-down menu.
Step 5
Hit the print button and you are good to go. The printing options may be different for MAC and windows but both are as simple as ABCs and you should be able to take it from there.
The end result should be your desired album cover on an A4 paper just how you wished it which you can stick to your bedroom wall for an aesthetic music fanatic theme or you can insert it into a CD case or simply keep it as a souvenir.
Method 2: MS Word
We recognize that not everybody is an iPhone person and would have iTunes on their computer. Thus, this method will utilize Microsoft Word which is the most uncomplicated application out there.
Step 1
Design an artwork yourself or Retrieve the artwork you want to print from the internet. We recommended Bendodson.com/ or Discogs.com/
Step 2
Open Microsoft Word and navigate to the Insert tab in the menu bar. Select insert picture and browse your album artwork from your computer.
Step 3
When a picture is inserted into Word, it is usually automatically expanded and needs correction. So when the picture appears on your blank document, navigate to Picture Format from the Menu to change Dimensions. For a standard CD cover, change the height to 4.72 and the width should adjust automatically.
Step 4
Your album artwork is now ready to be printed. Hit ctrl + P and simply proceed on printing like you normally would.
Bingo! Who would've thought printing album covers would be this easy? Definitely not you!
Related posts: