After you've tediously typed your essay, thesis, guideline or whatever document that was demanded from you and you've printed out all the pages of said document, the next step from here on out would be binding.
Sure, you could just hand over the pages to your nearest Staples or any other store that provides book-binding services and they'd take care of it for you, but don't you think it would be better if you knew what kind of binding would be best suitable for your work?
All of the numerous types of binding we know today primarily fall under the two main categories: 'Push and Bind' or 'Sort and Bind' which is often known as Thermal Binding. The first category involves punching holes into the stacks of paper and fitting either plastic or metal spirals in them. The latter includes using heat to melt adhesives to bind the pages.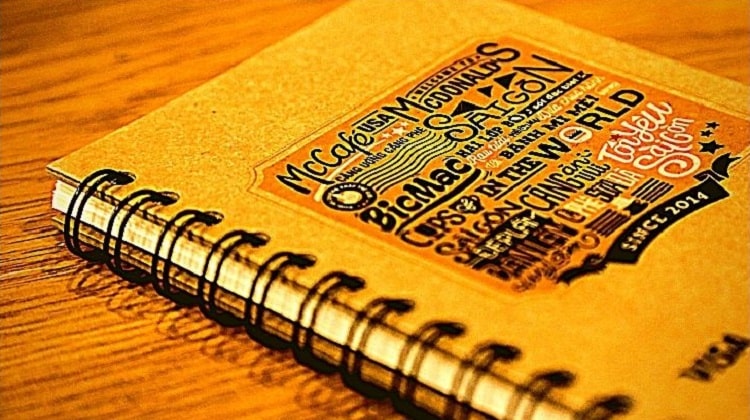 Types Of Binding For Printing

Both styles of binding have their own merits and demerits and each of them has a limit as to just how many pages they can hold together without necessarily coming undone sooner or later.
1. Comb Binding
Plastic comb bindings, alternatively known as GBC bindings, are one of the most common - and not to mention, inexpensive - binding options globally. It has a very impressive and high capacity for pages (over 400) and is extremely convenient as you can add, reduce and rearrange the order of the pages even after they have been bound by simply opening the binding.
It is important to mention that the plastic used in comb binding isn't of the highest standards. However, a good alternative to this would be using ZipBinds. Although its carrying capacity isn't as high, you would be enjoying the same benefits of regular comb binding but with better quality plastic.
2. Plastic coil/ Spiral Binding
Now, these guys aren't as cheap as comb bindings, but they don't cost an arm or leg either. There are two types of coils available for this form of binding: plastic and metal. You'll find a lot of crafty notebooks have this sort of cohesion.
This too can bind slightly more than 400 pages. However, the catch with spiral binding is that once it's done, augmentations among pages can be carried out but unlike comb binding, you cannot reuse the same spine and would have to get it redone.
3. Thin Loop Wire Binding (Wire-O Binding)
You'll find that Wire-O Binding is almost indistinguishable from coil binding except that instead of a single loop, it consists of two metal loops. It is more secure than comb and spiral binding and is a great option if you want to be in for the long run.
Precisely because of this, editing your pages wouldn't be impossible but they would certainly be difficult. You cannot make any last-minute alterations without needing a whole new wire, so one ought to make sure that the pages are organized accordingly.
Unlike the other options mentioned above, Wire-O Binding can be used for around 250 sheets. But very much like the others, it offers your pages the liberty of 360-degree rotations.
4. Perfect Binding
This method of binding is largely used for soft-covered books. It's a little pricier than your average punch and bind alternatives, but it does offer a cleaner finish. There are no wires or holes involved in this sort of binding. Instead, glue is used at the spine once the pages are set in order.
The covers are usually made from cardstock papers that are sometimes laminated. It can bind up to 300 sheets but due to the hardened glue in the spine, the books that undergo perfect binding often face trouble when it comes to laying completely flat on tables.
5. Case Binding
When it comes to professionalism, you'd want to opt for case binding. Sure, it falls on a costlier spectrum but it would be worth every penny as a long shelf life would be more than promised to you.
For case binding, pages are either sewn and glued to the hardcover, or a metal spine called 'channel' is used to clamp the pages in place before it is glued into position. A total of around 300 pages can be bound together with this procedure.
6. Saddle-Stitch Binding
This technique involves folding pages on one side and stapling said pages on the fold line on the opposite side. The pages are then sewn together in sections with thread that is usually white, although the color of the thread would hardly matter.
It's the most cost-effective route to opt for, especially when you have to bind around 60 pages more or less. Brochures, magazines, and even comic books are usually bound together with this method! Just because you're more familiar with a specific kind of binding style doesn't necessarily mean that it's the best for you. Before you barge into a store and say that your pages need binding, consider the following - cost, durability, and of course, appearance - and then choose amongst the bindings that best suit the occasion
Related posts: